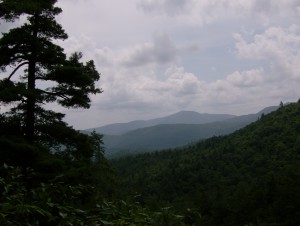 When a person acts according to the will of God that person receives God's favor.  Jesus tells us in Matthew 7:12 "Do to others whatever you would like them to do to you. This is the essence of all that is taught in the law and the prophets."  People get from life what they put into life.
Our God is a perfect and loving God.  He loves us so much He died for us.  If He first gave that much love, it's reasonable to want to return love to Him.  As we tend to our Lord's business, He will tend to ours. Love goes round and round.
Psalm 37:3-5
 Trust in the Lord and do good.
    Then you will live safely in the land and prosper.
 Take delight in the Lord,
    and he will give you your heart's desires.
 Commit everything you do to the Lord.
    Trust him, and he will help you.