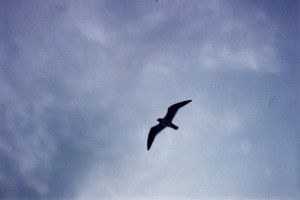 The love of Jesus Christ protects us in all things.  The things going on around us never changes that which is within us.  Jesus is all things, even what we cannot be.
During the blistering summer heat of trials that seem to never end He is an umbrella of shade.
During the flooding rains of broken dreams and discouragements He is a protective loving home.
During the waves of changes in life He is a barrier shield.
During the cold winters of failed relationships He is a warm fire in a cozy den.
The protection of the mighty, yet gentle wings of our Lord keeps us wrapped in His loving arms.
Psalm 57:1-3
 Have mercy on me, my God, have mercy on me, for in You I take refuge.
I will take refuge in the shadow of your wings until the disaster has passed.
I cry out to God Most High, to God, Who vindicates me.
He sends from heaven and saves me, rebuking those who hotly pursue me—
God sends forth His love and his faithfulness.