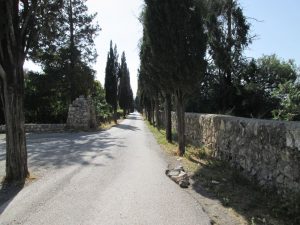 During the storms of life God presents Himself by His thundering powerful voice.  He is greater than all storms.  His lightening shows that He is still the light of the world even in the midst of the greatest storms.
When troubles are too deep to comprehend how we will ever pull through He will part our seas of life.
Whirlwinds of activity are all around us, if not in our own lives, the lives of friends.  As we direct others to our Lord Who creates loving paths to cross we too will be blessed as we witness their safety. 
Nothing can stand up to the strength of God, not even the deepest oceans or strongest storms.  God speaks and everything obeys.  He protects us in all things and our stormy times are for only a season.  The length of the seasons depends on where we place our focus.  Do we focus on the circumstance that seems impossible for people or do we focus on our powerful yet loving God?
Psalm 77:16-20  New Living Translation
When the Red Sea saw You, O God, its waters looked and trembled!  The sea quaked to its very depths. The clouds poured down rain; the thunder rumbled in the sky.  Your arrows of lightning flashed. Your thunder roared from the whirlwind; the lightning lit up the world!  The earth trembled and shook. Your road led through the sea, Your pathway through the mighty waters—a pathway no one knew was there!  You led Your people along that road like a flock of sheep, with Moses and Aaron as their shepherds.