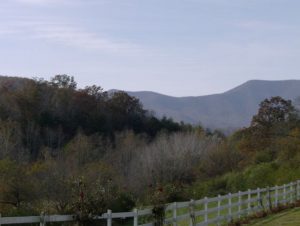 Valleys come in all forms but the one that stands out most is a broken heart.  It is a fact of life that things will change with the only consistency being God Himself.  He never changes and His promises are things we can always cling to no matter what we walk through.
Losses grieve the heart in a horrible way.  When a loved one is received into heaven and it's not yet our time the void is unexplainable because no person can ever be replaced.  The gut wrenching sobs are debilitating.  The only comfort is to draw closer to God and to embrace the prayers of others.  Words coming from someone who has recently walked where we are currently walking creates a bond.  It doesn't make things easier but makes us a little stronger to know someone understands.
There are losses of friends, dating partners or even groups that disband making us hurt beyond imagination.  We try so desperately to grab on to the remnants left and put things back together but at best it becomes only a replica.  Unfortunately these efforts only create a false hope and delays the inevitable that time is up.
How do we get through the grief?  Prayer, time and awareness of the positive things we currently have helps to take the edge off the hurt.  It still hurts but these things give a positive focus that helps to balance the emotions.
The most important thing is to cling to the promises.  God promised a Savior Who died that we can have eternal life with Him.  It is because of this act of love we can look ahead.  Our loved ones are in His arms which is where we will be too when our name is called.  It's just a matter of time before we are together again.
Failed relationships hurt bad.  We watch while these people are available to all but us and it crushes our very being.  Again, holding on to prayer and becoming aware of those still around us who are encouraging is a starting point to a healing.  We can look ahead at new opportunities with excitement when we know we have given God full control of our hurts and disappointments.  As we heal God is unfolding brand new beginnings that are opportunities to grow.  In due time we can take a glance back and the memories will be fond as we move our concentration back on the excitement that lies ahead.  We can also glance back and see situations where God rescued us and it will no longer matter that certain relationships failed.
God has us in mind, even during grief, for new beginnings.  We can have our joy back knowing we will see our loved ones.  Each day that passes we are one day closer to His grand reunion.  That's something to be happy about indeed. 
Romans 8:17-19  New Living Translation
And since we are His children, we are His heirs. In fact, together with Christ we are heirs of God's glory. But if we are to share His glory, we must also share His suffering.
The Future Glory
Yet what we suffer now is nothing compared to the glory He will reveal to us later.  For all creation is waiting eagerly for that future day when God will reveal who His children really are.