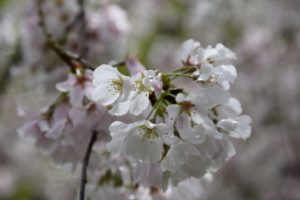 God never forgets His people.  There are times God will allow circumstances all around in order to get people to acknowledge Him.  There are even times we have to endure hardships and trials but for different reasons.
For us, it is an opportunity to grow in strength and character.  For unbelievers, it is a chance to see His outcomes and believe.
When we belong to God we have His favor even when things seem to be falling apart all around us.  2 Chronicles 16:9a says "The eyes of the Lord search the whole earth in order to strengthen those whose hearts are fully committed to Him."
During times when our efforts, talents and skills seem useless God still notices.  God rewards obedience even when the world does not notice.
2 Chronicles 15:7
But as for you, be strong and courageous, for your work will be rewarded.