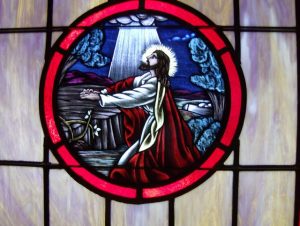 Have you ever wanted to pray for a friend, coworker or family member but the words would not come?  Sometimes it's because you know very little about the situation or you know nothing at all.  You have just been asked to pray.
Sometimes people will tell you that God already knows the situation, just pray and you say ok.  If you are like many people you feel somewhat of a need to know enough about the situation to say a prayer that pertains to their request. 
There is one thing for sure, God indeed knows every last detail of the request.  Many times the reason you want to know the situation is so you can explain it to God.  However God, Who knows everything about all things will only be receiving one more human account if you knew some of the details. 
God gave us a beautiful prayer to say for these type requests.  This same prayer works for you and it is appropriate for all situations in life.  It is written out for you in the book of Colossians chapter 1 verses 9-12.  This prayer is powerful and it covers all things.  Whether you pray for yourself or for another person or group it is a prayer that is pleasing to God.
Colossians 1:9-12  Living Bible
So ever since we first heard about you we have kept on praying and asking God to help you understand what He wants you to do; asking Him to make you wise about spiritual things; and asking that the way you live will always please the Lord and honor Him, so that you will always be doing good, kind things for others, while all the time you are learning to know God better and better.  We are praying, too, that you will be filled with His mighty, glorious strength so that you can keep going no matter what happens—always full of the joy of the Lord, and always thankful to the Father Who has made us fit to share all the wonderful things that belong to those who live in the Kingdom of light.