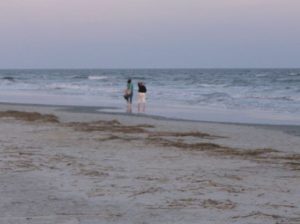 What exactly is a loyal friend?  A true friend will serve yet not let himself become a robot to another person.  Friendship is understanding someone even though things may cause him to have a bad day and lash out at us.  At the same time we do not allow him pull us down.
True friendships do not hold grudges even if a moment of weakness causes this friend to turn on us.  We are to forgive him and pray for him yet we use caution in the future toward our friend.
When we explain friendship in this way it's easy to take offense because some hurts can never be repaired.  Time will not heal these hurts and extra efforts on their part will not earn our trust again. 
The Bible is specific in saying we are to treat others as we wish to be treated.  However there is no mention that we must rush back into the embraces of those who continually bring us tears.  Forgiveness means to lovingly accept people for whom God created them to be but there are no requirements to submit to their abuse.  There are times we may find it necessary to ask God to love a person our behalf because humanly we cannot endure another hurt.
During these times when we come face to face with one we have avoided in order to side step another hurt we must remember that God is with us.  He will see to it we have the proper words to say or He will see to it we have the ability to stand firm.  God provides many comforts to us as we face painful situations. 
God, Who created all things will overcome all things.  Our most loyal friend is Jesus and He will see to it our needs for true friendships with others are met.
Proverbs 17:17  Living Bible
A true friend is always loyal, and a brother is born to help in time of need.