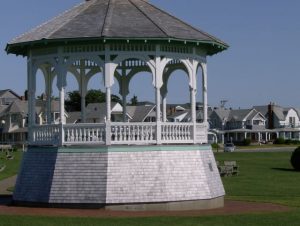 Here I am all flattened out on a phase in life that goes round and round like a potter's wheel.  The same situations keep coming up in life, maybe not the exact same things, but the equation is the same.  Each time I think I have grown past a certain habit it happens all over again, boom.  Another belly buster onto the potter's wheel of life.
I trust too much.  I don't trust enough.  I continually miss out on opportunities that long should have happened for me.  I see blessings and opportunities happen for others but why not me?  Here I go again for another belly buster onto the potter's wheel to have the jealousy pounded out of me.
When I turn old habits over to God it is a blissful experience.  Peace like I rarely feel makes everything easy.  I put my situation into God's loving hands and the peace of being lifted from the ground up is awesome but then splat, another belly buster.  Brokenness, disappointments and despair engulf me as each old habit is picked, pulled and pounded away from me.  It's about the time I feel I can do nothing right I start to notice I'm rising above my feelings.
Nothing has really changed.  I'm still me but somehow I feel better about things because God is starting to build me up into the person He intends for me to be.  About the time I feel comfortable here comes another belly buster onto that wheel.  Here I go again.  Another pounding to remove pride and other things that put me before God.
Finally one day I am built into a beautiful pot but here comes the fire.  Another closed door so to speak.  Just when I think I'm really somebody special the fiery trials come in ways unimagined.  People I could count on as friends through thick and thin are not there.  They either dump me because I'm not giving to them what they want or they quit speaking all together because they like the world better.  What a painful fire this is but the fire stops.  I'm lifted to the platform to cool.  This is an awesome time of peace.  I'm up in front to cool down plus I'm being viewed as special but here comes the fire again to burn off this comfort zone and pride.  Will it ever end?  Probably not.  Once again I'm taken from the fire and placed to cool.  This time I make an effort to not enjoy being seen or praised too much.  I sit and sit and finally I feel totally forgotten.  I have been been through numerous hardships and fiery trials.  God has granted me wisdom and knowledge and a great appreciation of Who He Is yet I sit with no purpose at all.
Praise God.  He can now fill me to the brim and running over with His love and blessings.  He can now use me to carry His blessings to others to be poured out.  I now have a purpose unless pride and other worldly ways creep back in, then it's back to the fire.  It's always the best idea to remained focused on the Word of God and to pray.  Spending time alone with God to seek His face in all things will prevent a multitude consequences.
Isaiah 64:8 New Living Translation
And yet, O Lord, You are our Father.  We are the clay, and You are the Potter. We all are formed by Your hand.