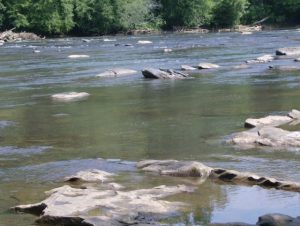 There are times when life gets the best of us.  We come across situations we can do nothing about and even if we try it will just make matters worse.  Something we say is taken the wrong way or a smile of approval is interpreted as we are poking fun at somebody.
People these days are angry.  Officials have removed God from the equation as a result of a handful of protesters.  Political correctness has replaced God in many situations and unfortunately nobody is able to please this correctness.  If we meet the standards of this correctness there is always something new we do not satisfy.  The ones pushing this correctness are empty inside and they are searching for answers through bullying and protesting.  Even if we give them everything they want the emptiness inside them still cries out as they seek their answer through this correctness.
Life without Christ is the absolute worst type of loneliness anyone can experience yet Christ is the one some people protest the most.  What does God require of us when we encounter such angriness from people?  Many times we are required to just remain still and silent and let God do His work.  Our focus is to remain on Him and He will protect us and allow things to work out.  Confronting these people adds fuel to an already raging inferno and it will surely leave us walking away totally defeated.
Leaving them alone with their anger will cause them to eventually burn themselves out, especially if we are trusting God to bring these situations to a quick close.  Prayer is always the best thing when we ask God to deal with their emptiness and broken hearts.  Only then can a person realize their answer lies in the very one they reject.  God takes care of us and He makes sure we are tucked securely in the shadow of His wings until the storms pass.
Psalm 62:5-6  New Living Translation
Let all that I am wait quietly before God, for my hope is in Him. He alone is my rock and my salvation, my fortress where I will not be shaken.