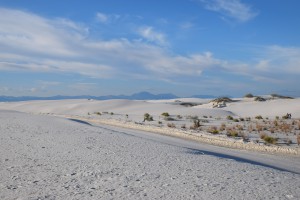 There is much turmoil in trying to be something we are not.  To climb a corporate ladder when our talents are skilled craftsmanship leads to disappointment.  To wear designer clothes to compete with the popular crowd when our body shape doesn't fit that design leads to heart ache.  To give expensive gifts when money can be spent for a better purpose only to get noticed for the moment buys nothing at all. 
There is great healing in recognizing the complexity of who God made us to be.  God created us in His image with much detail and love.  The acceptance of an entire world doesn't even measure to the love God has for us.  Peace and calmness come from accepting who we are and what we are designed be. 
Psalm 139:13-18
 You made all the delicate, inner parts of my body and knit me together in my mother's womb.
 Thank you for making me so wonderfully complex!
Your workmanship is marvelous—how well I know it.
 You watched me as I was being formed in utter seclusion, as I was woven together in the dark of the womb.
You saw me before I was born.  Every day of my life was recorded in Your book.  Every moment was laid out before a single day had passed.
 How precious are Your thoughts about me, O God. They cannot be numbered!  I can't even count them; they outnumber the grains of sand!