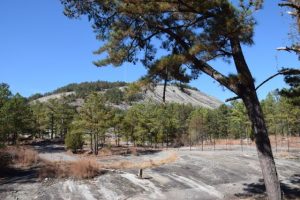 Suicide is not a permanent solution to any temporary problem.  To arrive in heaven too early means an eternity of being short of rewards that could have been.  To commit suicide and not have accepted Christ as Savior is a permanent loss.
The devil has a very short yet intense agenda which is to steal, kill and destroy.  Temptations are tailor made for each person based on weaknesses.  He uses food, material things and lusts to lure people.  If the devil is not successful he turns up the temptations to a higher level.  The sad part is that the devil is not satisfied when a person gives in and sins.  Afterwards he will bombard the guilt on a person.
When guilt sets in most people will want to shy away from God because of a feeling of being ashamed.  They will lie to their friends, family and coworkers adding more guilt because of the previous lies.  The people who love them the most get treated very badly and eventually it costs relationships.  Yes, the devil is on the warpath.  Just one sin can lead to a multitude of additional sins that involve other people.
Today, with all the technology, it's much more efficient to use social media to promote the Gospel of Jesus Christ.  It's an easy way to reach the world for the glory of God.  Video chats are now possible between two people on opposite ends of the globe making it almost as though the chat is in person.  This is the same technology that was mentioned by Daniel many years ago.  It is also the same technology used by the devil to promote his agenda.
One of the greatest temptations these days is the one of porn.  With just the press of a button on a computer people can see all types of grotesque abuses of the body not to mention the encounters made in person for lustful fleeting pleasures.  There are particular web pages that even to visit there will automatically add the visitor's name to a mailing list.  Later friends will start to get emails from these sites saying they came from the person who logged in to that site causing them to open the link.  It grows and grows.  Lately people will commit suicide not as much because the way out is difficult but more because they don't feel they can ever be loved again by the ones they hurt. 
Jesus mentions in His story about the prodigal son's dad who waited a long time to hug his son once again.  That dad did not care what all mischief his son got into, he just wanted to love his son again.  It's the same with people today.  Genuine love has open arms that never close.  No matter how long a person has been away in sin and no matter now harsh the words during sin, sincere love is still waiting to embrace.
No matter how far into sin a person gets, love goes further.  There is always hope in Jesus Christ.  There is no greater love than Jesus Christ.  As for people, a sincere love for family and friends knows no obstacles.
1 Corinthians 6:18  New Living Translation
Run from sexual sin!  No other sin so clearly affects the body as this one does.  For sexual immorality is a sin against your own body.
1 John 2:1 New Living Translation
My dear children, I am writing this to you so that you will not sin.  But if anyone does sin, we have an advocate who pleads our case before the Father. He is Jesus Christ, the One who is truly righteous.