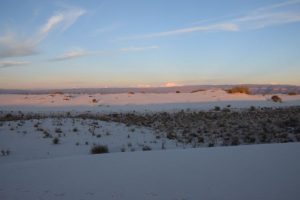 God is with us and in us.  How could we ever fail?  It's as simple as that except one thing.  We continue to get in our own way.
Failure can be viewed in two ways.  We can give up or we find another way.  If God places on our hearts to accomplish a task He will see to it there is a way.  Many times we take a human approach and try to accomplish things our own way right now. 
When God gives us a vision or dream of how He would like us to serve Him, He will surely provide the path to get it done.  There have been numerous times people are quick to act and ruin the whole thing by getting ahead of God.  After these types of blunders God is quick to mend and give second chances.
There are other visions and dreams that are the desires of our hearts.  We desire to become a nurse after college or a teacher.  We desire to excel in a hobby or build a house.  These desires are ones we walk a path that is certain.  We study hard, practice long hours and establish a thrifty financial plan in order to get things done.  These efforts are expected.  God gives us particular desires in order to have us serve in certain areas to reach people for Christ.  God walks with us through obstacles and we are to attain our goals in God's strength.  Our efforts wear us out and discourage us but placing our trust in God each step of the way adds much strength to endure snags along the way.
Philippians 4:13  New Living Translation
For I can do everything through Christ, Who gives me strength.