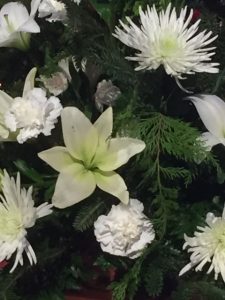 When we search the scriptures we find numerous places where Jesus healed people.  A woman in a crowd touched the hem of His garment and received healing.  Blind beggars were given sight and the ears of deaf people could hear.  Jesus instantly healed lepers and even raised the dead.  The people healed had one thing in common; faith.  The ones He raised from the dead was to help people around Him to believe.  We find ourselves sometimes wondering about today.
Does Jesus still heal today?  He sits at the right hand of the Father and He has given us His Holy Spirit to live in us and among us today.  The rules still apply today as they did when Jesus walked the earth.  Faith in Him accomplishes great things.  As we come across times in life when we need healing our first weapon of defense is prayer and to exercise faith that our prayer will be answered.  God does not show favoritism toward any group or any person but He does show His favor in response to our faith.  The key is faith.
Sometimes God chooses instant healing and other times He provides a pathway through doctors.  There are times when His ultimate healing is to bring us home.  Which ever way God chooses to heal is His choice.  Should we feel our prayers were not the right way to pray if a loved one is healed in heaven?  Not at all.  A genuine prayer from a loving heart is pleasing to God and the way He chooses to heal a person brings honor to His Name. 
We can rest in the fact that heaven will be ours one day and we will be called in the order of His choosing.  There will be lots of things revealed to us that we will understand perfectly and it cannot be explained in human terms while we are here.
Jesus is Lord always and He never changes.  He loves us and we can count on His presence in all things.  Jesus is Love.
Hebrews 13:8 New International Version (NIV)
Jesus Christ is the same yesterday and today and forever.