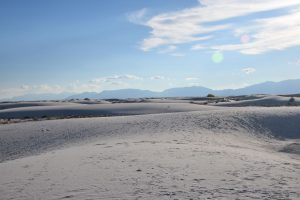 It's difficult at times not to judge.  A person continually manipulates around and we get tripped up by them every time.  We get cheated out of opportunities while they triumph over us looking behind only long enough to give us an innocent smile.  It makes us want to throw everything including the kitchen sink at them so they will leave us alone.
There are other situations where we stand alone and several people gang up on us.  Every single thing we say or even the expression on our face is ridiculed.  They include others against us and the next thing we know our name is mud when we have done nothing to these people.  Many times these bullies demand apologies.  Even if we offer an apology we have no clue what to say because we see no evidence of anything we did wrong. 
If certain ones are pleased with us one day, the following day they are on our backs all over again for no reason.  We are continually judged by these people for the purpose of a cruel game they enjoy.  It is difficult to endure this kind of treatment when certain ones have a goal of making us fail.
While we want to retaliate we can know that our defender is Jesus Himself.  He knows our heart and the hearts of all people involved.  He is bigger than all these people who judge us.  Jesus specifically instructs us not to judge or mistreat others, no matter who they are or what they continually do.  In these situations Jesus waits for us to release His power onto these people through prayer, trust and faith.  As we pray asking Jesus to show us what He would have us to learn He will send His ministering angels to us.
Everything these people do to us will have it returned back to them by God Himself.  We are left with a choice.  Do we retaliate and possibly win against these people or do we let God retaliate on our behalf?  Our defenses may win a battle but God's defenses will win the war. 
Matthew 7:1-2  New Living Translation
Do not judge others, and you will not be judged.  For you will be treated as you treat others. The standard you use in judging is the standard by which you will be judged.