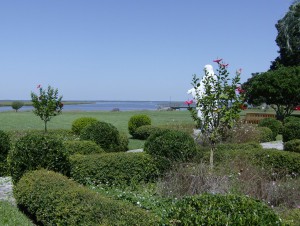 As people experience hardships they remember to call upon the Lord.  They call on others for prayers and spend time in the Bible.  As the hand of God moves in their situations all praise is given to God for a short time.
What about the daily miracles God performs?  Almost every day people hear of brand new babies being born.  There is the fact the sun rises and sets each day and no man can do that.  Most people have eyesight and hearing to enjoy the sounds of the birds and see the beautiful sunsets.  Seasons are always on time with each bringing its own beauty.
How sad it is when the greatest gifts from God go totally ignored and focus is placed on things that are here for the moment.  The same happens with people who are focused on all the latest fads and fashions.  The church, family, close friends and prayer warriors go unnoticed.  Those people have always been there with their prayers and support yet they get no acknowledgement.
It's strange how the things people take for granted are the things that are priceless.  Jesus is worthy to be praised at all times.  His mercies are new every morning.  Is it any wonder why so many obstacles come to trip people up?  To take Jesus for granted is to cheat our own selves out of the absolute best this life has to offer and eternity to come.  Could it be obstacles are a blessing in disguise to get our focus on things that can be a blessing?  When seeking God first, all things are added.  Praising God for Who He is and what He has already provided will open the door to many blessings.
Psalm 103:2
Let all that I am praise the Lord; may I never forget the good things He does for me.