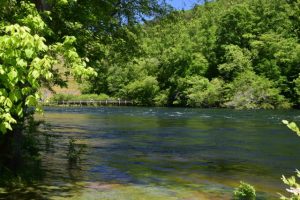 Anger creeps up on people, especially when God convicts the spirit and wrong doings continue.  It's like a boiling pot of warnings to change and the wrong habits keep on anyway.  One day an obedient person comes along and gets rewarded which causes the boiling pot of anger to explode.
Even though it's not the fault of the obedient person, wrath is still taken out on him.  The disobedient person was not willing to change habits and continued to add sin by attacking an obedient person.
The world today is filled with this type disobedience and anger making it difficult to live in the will of God.  Prayer for direction and discernment is a major factor in avoiding anger from disobedient people.  A kind smile and simply keeping busy away from the presence of an angry person will help turn away their wrath.  The angry and disobedient person can seek God's face and turn from wickedness and find peace.  The love of Jesus Christ can change and protect any heart that is willing.
Genesis 4:6-7  Living Bible
"Why are you angry?" the Lord asked him. "Why is your face so dark with rage?  It can be bright with joy if you will do what you should!  But if you refuse to obey, watch out.  Sin is waiting to attack you, longing to destroy you.  But you can conquer it!"