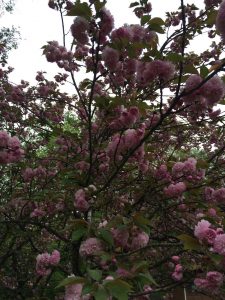 There are times in life when things move.  These are times when we continue to learn new things.  We get promotions on the job and new things are opening up for us.  Suddenly things stop coming our way and we are left wondering why we are not moving ahead.  The truth is we never stop growing as long as our faith is in Jesus Christ.
While we may not be moving ahead we are moving deeper in knowledge.  If there are never pauses there would not be times to stop and think and pray.  Many times when life seems to be on hold we are actually growing deeper and wider in our relationship with our Lord.  The times when we are in a pause mode are exciting times granted to us to learn more and to spend precious time with God.  Our hold times in life could be our busiest times spiritually.
2 Timothy 3:14-15   New Living Translation
But you must remain faithful to the things you have been taught. You know they are true, for you know you can trust those who taught you.  You have been taught the holy Scriptures from childhood, and they have given you the wisdom to receive the salvation that comes by trusting in Christ Jesus.