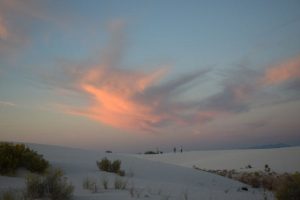 Jesus said in John 3:16 For God loved the world so much that he gave his only Son so that anyone who believes in Him shall not perish but have eternal life.  This is guaranteed. 
Things or events, both good and challenging, during this earthly life are temporary.  Focus on what is good, true and right which are the things above.  Jesus provides it all because He Is All.
Ecclesiastes 7:14 Living Bible
Enjoy prosperity whenever you can, and when hard times strike, realize that God gives one as well as the other—so that everyone will realize that nothing is certain in this life.