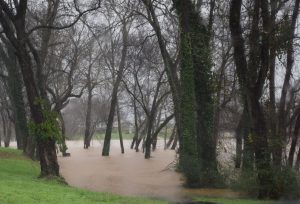 Each year we can expect a spring, summer, fall and winter.  They come on time pretty much by calendar dates.  Occasionally a season will overstay its time but for the most part we can plan our crops around them or activities.
God also has seasons for people.  These seasons do not come on a time table as we know them.  There are seasons of friends where some friends last a lifetime while others move away and new ones come into our lives.  It's the same with enemies.  We can spend an entire school term sitting next to one who makes our life miserable and it's hard to concentrate on our studies.  It could be the doctor we are assigned by an insurance company who treats us as inferior yet we have no other options for a physician.  It could be a group of people who laugh at us and wait for us to fail.  These people also come and go yet it's on God's timetable.
Somehow it seems that the good times in life come and go quicker than the challenging times.  One reason for this is we focus on all the good things enjoying each day.  Unfortunately these times can get taken for granted if we are not careful to give thanks.  The challenging times seem to drag on for a long time because our focus is on the challenge instead of the blessings in disguise. 
During these times of uncertainty do we take advantage of prayer and acknowledge God for the things He can do for us?  Do we notice the ones who pray us through or give a listening ear to us?  Are we aware of the strength we gain as we endure these times?  As we place our focus on the hidden treasures during these adversities the time of these seasons will not seem to drag on.
Ecclesiastes 3:11  New Living Translation
Yet God has made everything beautiful for its own time. He has planted eternity in the human heart, but even so, people cannot see the whole scope of God's work from beginning to end.