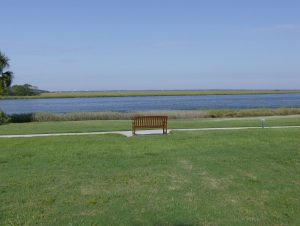 With things these days being so much about material things it's hard to notice the unseen love.  We will all have to give an account to God for how we use our time for Him.  God will not judge us based on our ownership of the latest cell phone or the number of trophies on our shelves.  He will not compare us to our neighbor or our worst enemy.  He will judge us based on His word and His love.
The good thing about love is that He loves us according to Who He Is and not who we are.  The more we listen to Him and help others to know Him the more His love shines through us.  It is this type of love that will be left over when all material things are removed at judgement.
1 Corinthians 13:4-7 New Living Translation (NLT)
Love is patient and kind. Love is not jealous or boastful or proud or rude.  It does not demand its own way.  It is not irritable, and it keeps no record of being wronged.  It does not rejoice about injustice but rejoices whenever the truth wins out.  Love never gives up, never loses faith, is always hopeful, and endures through every circumstance.