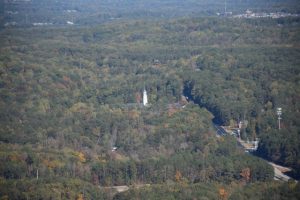 Someone hurts you and they hurt bad.  You are banned from certain groups for no reason other than someone spread a negative word.  You work hard and you deserve to be included just as much as the next person but they will choose to have a vacancy before choosing you.
You pray and spend many hours trying to figure out what you said or did wrong and all research points back to that same person.  Unfortunately that same person is well known and well liked by all people seems like.  Even your best friends tell you that they need to limit their time with you because they don't want to lose status with that particular someone.
As you become closer to God by understanding and obeying His word you become more like Him.  People who do not know Jesus do not like that in a person.  It brings a sense of discomfort to them when you come into their presence.  You don't have to say or do anything because just your presence reflects the love of Jesus and those who do wrong do not want to have any part of you, unless, of course, they are wanting to know Him more.
Praise God, you are doing your job and you are a witness for Christ by your attitude.  This should be a gauge to you as to how you are doing and where you need to grow.
As for the things you have been excluded from, consider it a treasure in heaven you have sent ahead.  It is a sacrifice of something you desire to give preference to God and He will not forget it.
As for the person who continues to make your life miserable, a prayer of blessing is the best thing to return back to him.  If this person was truly blessed he would have no need to hurt others because he will then be happy with his own relationship with Christ.  No need to retaliate when Jesus pays it all.
Luke 6:28  New Living Translation
Bless those who curse you. Pray for those who hurt you.