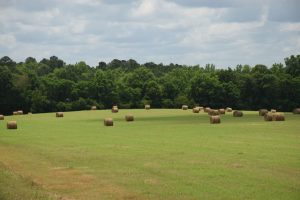 We often wonder how some people can receive instant healing or surprise favor in times of need.  The interesting fact is that the ones getting miracles are the ones in need.
A lady touched the hem of the garment of Jesus Christ and was healed instantly.  Peter walked on water for a brief time.  Thousands were fed from a couple of loaves of bread and some fish.  The one thing these miracles have in common is that the focus was on Jesus and only Jesus.
While God chooses to physically heal some here on earth He may choose to bring others into His loving arms where there is no more pain or hardships.  It's the same with favor.  He grants favor to some to have almost immediate results from prayer during hardships others may be selected to walk arm and arm with Jesus through a long duration.
As the focus remains on Jesus instead of the results we visualize we will see more and more. 
Many times after a long drought the rains come and everything is restored beautifully and crops are in abundance again.  The ones who experienced the drought are the ones who are the most grateful for the rains.
Miracles are the same.  The ones who seem to have everything do not recognize the miracles all around.  However the ones in need of a miracle are the ones who can give genuine thanks and God can do even greater things for these people.
Psalm 68:9-10  New Living Translation
You sent abundant rain, O God, to refresh the weary land.  There Your people finally settled,    and with a bountiful harvest, O God, You provided for Your needy people.