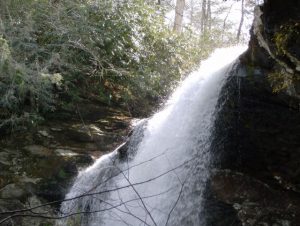 When we accept Christ as our Savior we begin a new relationship.  This isn't just any relationship like with people.  It is the type of relationship that has no comparison.  We are getting to know our Maker, our Father and our Redeemer.  He is perfect.  He is God.
As we learn more about Him through His Word, by assembling with other believers or times of silence and prayer we find ourselves wanting to be more like Him.  Our habits become less desirable because it no longer fits who we are.  It becomes our desire to want to know more. 
As we know more and desire to be more like Jesus prayers become Christ centered and not desire centered.  It is the old habits that kept us having to deal with consequences.  It is our new relationship that keeps us out of trouble and wanting to learn more.
Prayer times become more of a time of instruction that is received by listening to God rather than a wish list to feed desires.  These type of prayers get attention faster because God is not needing to work around and through desires that bring consequences.  Yes, God delights in giving us the desires of our hearts.  However if the desires we have will come back later with consequences it could very well be that His "no" answer is the best answer.  All perfect answers are heavenly with eternal value.
Matthew 6:10
May Your Kingdom come soon. May Your will be done on earth, as it is in heaven.