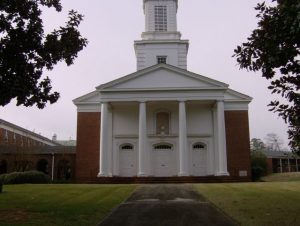 We've all done it.  The teacher is getting on to the class for misbehaviors and our first thought is a specific classmate.  We listen to people campaigning for a seat of authority while each lists the faults in others but in our minds we are agreeing with one of them.   The most famous one is church.  The pastor is giving a sermon on correcting behaviors or even eternities without Christ and our thoughts immediately go toward a specific person.  We find ourselves thinking that if only so and so could hear this particular message things would be ok.
Believe it or not, these thoughts are our own.  While we point one finger at them we have three pointing back at ourselves and the thumb points up.  That's almost like looking to God asking Him to look at this other person while really the Father, Son and Holy Spirit is looking at us.
God is very specific about vengeance and judging.  He will take care of these other people but He will first prepare our hearts to receive His answer in a mature way.  God is never pleased when we rejoice in another person's punishment.  He will even withdraw the punishment on them if we enjoy it too much.  Therefore it's important we see each sermon or advice from older people as a loving critique of our own lives.  It's an opportunity to search our hearts for things that do not please God and make adjustments to become more like Him.
Hebrews 4:12  New Living Translation
For the word of God is alive and powerful. It is sharper than the sharpest two-edged sword, cutting between soul and spirit, between joint and marrow. It exposes our innermost thoughts and desires.