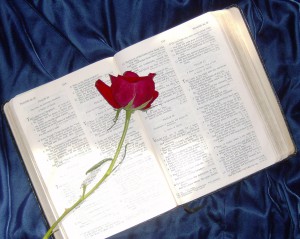 The spiritual heart has many doors.  When Christ is invited to live in us and to be our Savior and Master He wastes no time moving in.  He is a perfect gentleman and will fellowship with us in the rooms of our hearts we open to Him.  The more rooms He is allowed, the more our lives shine for Him.
It's easier at first because there is peace that passes all understanding.  We are in our comfort zones and we share our feelings with Him in the nice clean den of our hearts.  Later becomes a day when Christ says He needs a little more room to work.  Things start to get uncomfortable.  The other rooms in our hearts are tightly locked because they are not cleaned up.
Christ politely tells us ok and continues to do little work.  As major obstacles and hurts come at us in life there are additional prayerful conversations with God in our clean dens.  Again he tells us with a little more room to work He can accomplish greater things.  As we reach a point of brokenness where nothing seems to be working out, the need for Christ to have an additional room becomes obvious.
As we look at the broken dreams and disappointments we finally open the door to our kitchen.  The sink is filled with the dirty dishes of regrets from the past.  People we have wronged and never tried to make things ok or purposely acting sick to avoid telling a teacher we did not do our homework are the type of things that fill that kitchen sink.  Is God surprised?  No.  Are we surprised that it's there?  No, or we would not have tried to hide it. 
More broken dreams, empty promises and disappointments come our way until we open more doors.  All the weapons and battle plans that are locked tightly behind the garage door are no surprise to God.  These weapons of jealousy, pride, lust, narcissism and manipulation are ones that are carefully used to fulfill our plans to use another person to our advantage.  This is a very dangerous room because each weapon is one of self destruction.  It all comes back on us.  Again, this is no surprise to God or to us.  Who are we really hiding this from?  There is no audience waiting to laugh when we open this door.  It is not the unforgivable sin.  When we get embarrassed about it, who are we embarrassed in front of?  Nothing is a surprise to God and when we think about it, it's no surprise to us either.
Jesus is Lord.   When He is Lord of our whole heart there are no limits to what can be accomplished through us.
Ephesians 3:16-18
 I pray that out of his glorious riches He may strengthen you with power through His Spirit in your inner being, so that Christ may dwell in your hearts through faith. And I pray that you, being rooted and established in love, may have power, together with all the Lord's holy people, to grasp how wide and long and high and deep is the love of Christ.