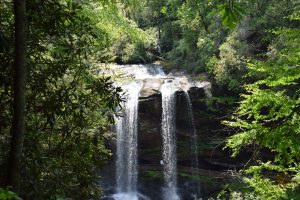 We all have moments in life when we feel our efforts do not matter.  An athlete works just as hard as all competitors but only three get recognized; the first, second and third place winners.  The feeling of not counting could easily take control and defeat us.
Baseball teams have a batting roster and our name is on the list to bat in a certain order but suddenly our name is removed.  The feeling we do not matter takes over our mind.
Rejection is a horrible thing but the same rejection can easily be used to glorify God.  Just like a steak gets all the recognition at the dinner table, it's the salt that makes it favorable.  As salt of the earth that brings the good news of Christ we are to promote Him in all ways possible.
We will not get much recognition here but we will truly please God.
While others win a trophy we can prayerfully consider the happiness of those who won.  They join in with their families for hugs and celebrations.  When we pray and rejoice in their happiness we become a spiritual part of their joy and God is lifted up by our praises even through rejection.  As we cheer for the batter who took our place we are breaking through rejections to reach God and in turn He will see to it we are compensated in His timing and His way.
Certain things hurt and things can sometimes be unfair but God is not judging us on the recognition we get from people.  He does not condemn us along with these hurts and rejections but instead He waits for us to embrace His loving kindness in all things.  Our treasures are in heaven and they are secure forever.  Our name will never be removed from a roster in heaven and we will always be the first place winner in being who He called us to be.
God notices everything we do.  We may not win the race and we may not have our names on the batting order but we are still at bat and we are still in the race where God is concerned.  We do not need a competition to please God.  He loves us.
Colossians 3:23-24  New Living Translation
Work willingly at whatever you do, as though you were working for the Lord rather than for people.  Remember that the Lord will give you an inheritance as your reward, and that the Master you are serving is Christ.