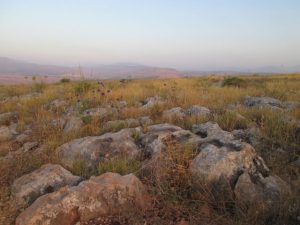 Jesus is our Rock and our Foundation on which we stand.  He is our comforter, our help in all things.  It does not matter the type of trouble, how long or how complex He is always there.
Troubles will come.  Many times it seems there is no end because this person, thing or place has been a part of our lives ever since we can remember.  It's as though we are trying to swim to shore but the deep waters keep us from doing anything but try to stay afloat.
Some situations hit us suddenly and we are not prepared.  We see no way out.  A job loss where bills mount up with no interviews in sight make it seem like an ocean's undertow that pulls us backward.  The death, breakup or disappearance of a family member or friend can devastate like waves that keep crashing on tired body.
Other times life can just get us down with one disappointment after another.  The answer is always no.  It's like an unquenchable flame that never goes out.  Opportunity after opportunity comes our way and the answer is still no while others seem to have no difficulty achieving the very dream we want.
We have an eternal Father we can go to at all times to be comforted and directed.  Just as a child cries to his parent when things go wrong, we cry to our Heavenly Father.  Just as a dad or mom comforts and makes things ok with what they say and do, we have the same with our Heavenly Father.  The bigger the problem a child brings to a parent the greater the hugs, attention and prayers from parents as things work out.  The bigger our problem the bigger the Rock that comforts and directs our paths.
Isaiah 43:2  New Living Translation
When you go through deep waters, I will be with you. When you go through rivers of difficulty,    you will not drown. When you walk through the fire of oppression, you will not be burned up;    the flames will not consume you.