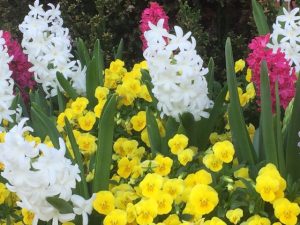 It's easy to get our thoughts fixed on certain details when we study our Bibles.  Are we saved by our faith in Jesus or in Jesus' faith in us to have faith?  Does Adam have a belly button?  What comes first, the chicken or the egg?  We can spend many hours trying to come to a conclusion to questions that require a lot of thought and still not have a full answer.
While it makes sense that these questions come about it can easily distract us from the most important thing which is the love of Jesus Christ.  Have we taken the time to show our love for Him by the way we treat others?  Do we spend time in prayer?  These are the important things.  Jesus once said to Martha who was busy planning a meal to not be so involved in details that she miss the most important thing.  Mary was sitting at the feet of Jesus listening to Him speak.
Hebrews 3:1 New International Version (NIV)
Therefore, holy brothers and sisters, who share in the heavenly calling, fix your thoughts on Jesus, Whom we acknowledge as our apostle and high priest.