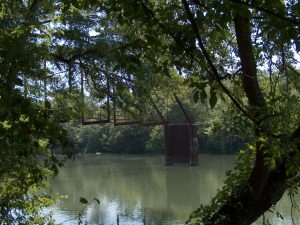 It is sometimes difficult to concentrate on the things going on at this very moment.  The cell phone continues to ring or ding and our focus is immediately on the phone.  Things around us are blocked out of our minds for the length of time it takes to handle the demands of the phone.
We are sitting in a classroom and while the teacher is presenting valuable information our thoughts are on the upcoming football game.  It could be we are still hurt over a bad grade on the last test so our concentration is on trying to do better.  Unfortunately the good intended concentration is robbing time from learning what we need to know for the next test.
It could be we are pondering an upcoming reunion.  Instead of looking at recipes of things to take to the reunion we are dreading an encounter with a family member or classmate we do not want to see.
Time is a love gift to us by God.  Each moment is precious.  Time spent thinking about things other than the situation at the moment is the same thing as being robbed of those hours.
It's good to glance back at the past but only to compare.  It helps to prevent us from making the same mistake again.  It is never good to spend hours pondering the past and the "if I had of" or "what do I do now" questions. 
Things are what they are and it's time to prayerfully consider the steps to take based on what we have now.  The things on our hearts and minds need to be continually policed by us because our minds will wander.  As we remain focused on Christ and the things He would have us do we can move on with our lives and be productive.
If we continue to let our thoughts wander or allow tons of texts and phone calls we may not have today's memory for tomorrow.  God grants us His undivided attention at all times.  How much time do we devote totally concentrated on God and the things in our lives for this moment?
Luke 10:40-42  New Living Translation
But Martha was distracted by the big dinner she was preparing. She came to Jesus and said, "Lord, doesn't it seem unfair to you that my sister just sits here while I do all the work? Tell her to come and help me."  But the Lord said to her, "My dear Martha, you are worried and upset over all these details!  There is only one thing worth being concerned about. Mary has discovered it, and it will not be taken away from her."