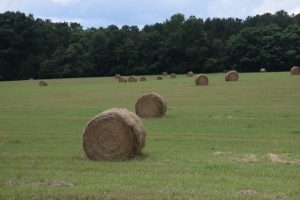 We all have schedules to meet.  The clock points to a certain time and we must be there.  The calendar has a certain day circled meaning me must have a certain assignment complete.  We must be on time for appointments or certain places make us pay.  We must be on time for a movie or it will start without us.
It's a wonder that so many of us equate God's timing based on a clock.  We are raised to work around a clock and always be on time.  God's timing is based on being in time as opposed to our being on time.  It's understandable that we feel frustrated when God's answers to prayer are not on time based on our clocks.
We can manipulate things to work out on time but the quality and blessings will not be there.  There are always ways to speed things up to be on time but the heavenly answers with lasting value are in time. 
Galatians 6:9  New Living Translation
So let's not get tired of doing what is good. At just the right time we will reap a harvest of blessing if we don't give up.