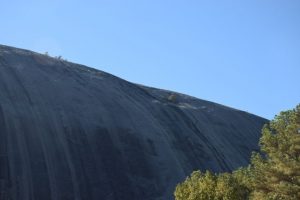 Wait?  What, again?  But things seem so ready.  The situation is right, the people who are instrumental in making things happen are all in the proper place and confidence is at its greatest.
Why wait?  The answer is simple.  The mind is ready but the spirit still needs to be brought under submission.  The results of moving ahead anyway could very well bring about the desired results but will it bring about divine results that glorify God and bring eternal rewards?
There are times when things seem so unready and God says, "GO."  It's the humility and trusting God in all things that brings about heavenly results that last a lifetime here too.
To humbly trust God or to confidently push ahead is a choice that continually challenges each believer.  Prayerfully listen and the right time will become obvious for any human action.
1 Peter 5:6-7  New Living Translation
So humble yourselves under the mighty power of God, and at the right time He will lift you up in honor.  Give all your worries and cares to God, for He cares about you.