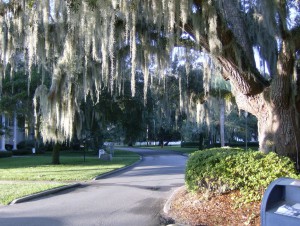 Of all the emotions, probably rejection is the most painful and most difficult to not take it personally.  It happens to all of us.  Growing in grace is not without bumps in the road where people trip and sometimes fall.  Most rejections come from someone who is not where God wants them to be and they see others who are still following God's ways.  Their resentment makes them show a host of emotions such as anger, apathy and seclusion.  When praying for these people who have hurt us, it's helpful to try to put ourselves in their shoes.  The discomfort they must feel when our faces are a cruel reminder they have gone behind our backs or God's will is beyond what they are ready to face. 
Unknowingly we walk in and sit next to a friend and suddenly they get up and change seats.  A friend will come up and speak and hug everyone but us and we wonder what happened.  An apology or kind email only makes matters worse.  Have we lost that friend?………. No.  A family member marries and says don't call me and I will not call you.  Years go by then finally paths cross and the family gets reamed out for no obvious reason.  There again, an apology just adds fuel to the angry fire.  Have we really lost that family member?…………No.  The battle of such rejection is not personal  but spiritual.  Sure there are times when it's obvious a wrong has been committed and things are mended and business resumes.  It's these horrible painful rejections when all efforts only make things worse when the person rejecting us isn't ready to talk.  Many times they will include others then the next thing we know a whole group is not speaking making matters even more painful.
How do we get through this pain?  We cannot, especially when we care about the person rejecting us.  But what can be done is cling to God.  God is not the one who is rejecting us.  Neither is it really the friend or family member.  It is a spiritual battle between God and the heart of the person who yielded to temptation.  A sincere prayer for the person who hurt us where we pray that God will heal their discomfort will please God.  That is the greatest love we can offer these loved ones who do not seem to love us anymore.  We are offering God's love when our own love doesn't seem to be sufficient.  God can change even the most stubborn heart and His rocking chair never wears out when we need to sit in His lap.
Isaiah 41:9-10
 I took you from the ends of the earth,
    from its farthest corners I called you.
I said, 'You are my servant';
    I have chosen you and have not rejected you.
 So do not fear, for I am with you;
    do not be dismayed, for I am your God.
I will strengthen you and help you;
    I will uphold you with My righteous right hand.