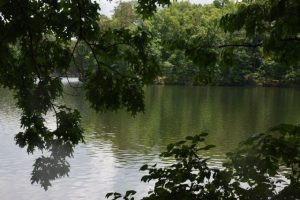 During these times of persecution and times where things go from bad to worse, God has not changed.  His focus is on us at all times.  Nothing can separate us from His love.
It is during these difficult times we experience His divine shelter and protection.  We enhance our faith and we watch while he prepares that table for us in the presence of our enemies.
We rarely see His timing as one that fits the urgency of our prayer needs yet His answers are always on time.  Many times our struggles will grow others as well as us.  God sees all pieces to the puzzle we experience.  He knows what it takes to bring the greatest victory where others can experience the love of God along with us.
He would never have allowed adversities to come to us if He didn't find us worthy and mature enough to know how to cast our cares back to Him.  God is all knowing and He knows all things.  He sees the end result while we trust the One Who knows all things will work out.
Psalm 27:5-6  New Living Translation
For He will conceal me there when troubles come;  He will hide me in His sanctuary.   He will place me out of reach on a high rock.  Then I will hold my head high above my enemies who surround me. At His sanctuary I will offer sacrifices with shouts of joy, singing and praising the Lord with music.