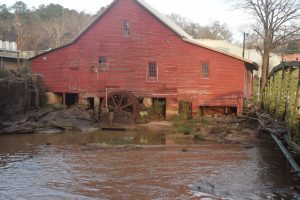 We trust God for many things and we watch while He works all things out.  One thing many of us never stop to consider is to trust God with our mind set while we wait on a manifestation of answered prayers.
Sometimes the least little set  back or thing unchanged can cause our minds to doubt.  It's during these times we have an opportunity to focus on the outcome of things not seen and to thank God for the things being prepared.  He never deserts us because we are in all things together.  We can be assured we are on a winning team when we trust Christ for all outcomes.
Philippians 4:6-7  New Living Translation
Don't worry about anything; instead, pray about everything. Tell God what you need, and thank Him for all He has done.  Then you will experience God's peace, which exceeds anything we can understand. His peace will guard your hearts and minds as you live in Christ Jesus.