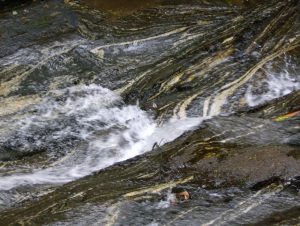 We have all experienced times when a good friend becomes cool or stops communicating with us all together.  We are left wondering why this happened.  We cannot think of anything we have said or done to them.  Altering our behavior around them or trying to make amends with them only makes things worse.
Usually God is dealing with their hearts and our presence is a reminder of the things they need to change.  When they look at us it's like looking at a mirror and they do not like what they see, therefore we get the retaliation.
When God starts to deal with a person in order to grow them we can expect rebellion to take place.  Nobody likes to be confronted with the truth when they are wrong.  If this person even remotely thinks we may know a tiny bit of what's going on with them we can expect to get their wrath.  Truth is a painful thing to the one being convicted.  Their harsh words toward us are the things God is trying to grow them past.
As hard as it is coming from someone we love God can use their actions to bless them and us.  He is cleaning out his/her heart and the words that come blasting out are deep rooted.  They don't like what they see in themselves so we get the blame and it's possible we could lose that relationship until heaven.
It's at this time we need to prayerfully consider this friend and the welfare of his/her soul.  If cutting us off means their eternity in heaven will be filled with more blessings and rewards we need to consider the cost.  Is their friendship worth forfeiting for several years here to be reunited in fullness in heaven?  Will pursuing them possibly cause them to stop listening to God's loving conviction and they stop growing as a result?  Do we value God's love toward us greater than our feelings of rejection?
We all have things in our hearts that God needs to clean out.  When God convicts us do we cut off friends or potential friends in order to protect our pride?   Once we lash out at a friend will his/her love toward us be strong enough to keep the relationship going?
When someone cuts us off we know what they give up in our friendship.  When we cut them off we have no way of knowing the value of what they may offer us.
It's important to always take a moment to think before speaking because words spoken in anger exposes a lot.
Matthew 15:18  New Living Translation
But the words you speak come from the heart—that's what defiles you.