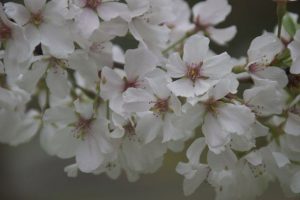 There is nothing too impossible for God to handle.  He created everything.  Therefore He knows everything and how things work.  He knows the innermost reasons why people act like they do.  He knew before we were even born that good times and bad times would come our way.  He knows our exact time span here on earth.
He knows what makes us happy and the things that hurt us the most.  He knows the desires of our hearts and He wants to grant them to us.
However, if we do not have a moment to spend with Him then asking for a heart's desire is like us asking a friend for a favor when we have not been on speaking terms with them.  Jesus is our Friend and as we draw closer to Him He draws closer to us.  He is the one Who sees to it vengeance is served and vindications are awarded.  Trusting in Jesus to handle everything means we no longer have to waste time being mad at somebody, or delay answers to heart's desires trying to get our own vengeance on someone.  Jesus has taken care of all things.
Mark 11:24-25  New Living Translation
I tell you, you can pray for anything, and if you believe that you've received it, it will be yours. But when you are praying, first forgive anyone you are holding a grudge against, so that your Father in heaven will forgive your sins, too.