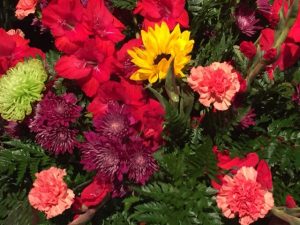 As we walk through life we find various personalities and goals of people.  For many, the goal is to climb the ladder of success and become the head of a large corporation.  Others will seek presidency or a political seat.  Still others will seek to be noticed in a particular circle of friends or by certain social clubs.  However if these goals do not put the will of God first, the loneliness will still persist even at the top.  Many goals seek to please a crowd or a particular person.
Unfortunately people pleasing never stops.  It always requires more effort to keep people looking our way.  There is no peace seeking to please people because that type of peace is empty and only temporary.
God created each of us for a specific purpose that is a perfect fit for us in this life.  As we seek to be the best at who God made us to be the peace will be greater than human understanding.    While it may not be meant for us to climb to the top position in a corporation or run for an elected seat, God always sees us for who we really are. 
There will be a day when we will all approach His throne to give an account of ourselves.  God never bases His judgement on achieving high positions or popularity here on earth.  We are judged on how well we obeyed His specific purpose for us.  Many times what goes unnoticed by the world will be the greatest joys to our Lord for eternity.
Romans 14:12 Living Bible (TLB)
Yes, each of us will give an account of himself to God.