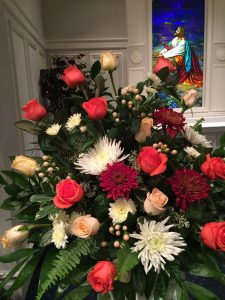 There are times when bad things happen to good people.  For no reason a good employee gets a bad review when a goof off gets a raving review.  Any type of complaint or statement to bring attention to the situation only makes matters worse for the good employee.
There are numerous examples where good people get treated unfairly.  Retaliation of any kind brings to light things that are hidden in the dark and things explode. 
Have you ever noticed that the person who is recklessly driving is the one who loses his temper  when a good driver is in the way?  Once again, wrong doers do not like to have the light turned on where they get exposed.
When it comes to recourse, it's always best to let God handle things His way.  It keeps you away from a confrontation and things will be exposed God's way and in God's timing.  What is done in darkness God will turn on the light one day.
Ephesians 4:31-32  New Living Translation
Get rid of all bitterness, rage, anger, harsh words, and slander, as well as all types of evil behavior.  Instead, be kind to each other, tenderhearted, forgiving one another, just as God through Christ has forgiven you.