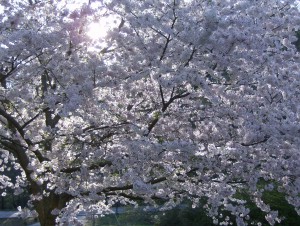 The saying goes there are two sides to every story.  No two people agree on every single thing.  There are times when both people are right yet the opinions differ.  Other times both people are wrong or just one person is wrong.
Each person has his or her own reason for their opinion based on the facts they have.  To give an opinion before having all the facts leaves the door open to broken friendships and relationships.  Before getting into a quarrel and saying things that will be regretted later the best advice comes from God who says to wait.
When a person chooses to wrong another for the purpose of pride and ego, God is keeping watch.  When being the person who is wronged it is very difficult to not seek revenge.  Unfortunately any revenge will 99.9% of the time hurt innocent people in one way or another.
There are two sides to every story but there is a third side people overlook.  God has His side of the story too.  When putting God first in all situations, even hurtful and negative confrontations, the third side of the story will win.  All people will come out better.  Some will grow in grace and patience while others learn a lesson in forgiveness.  Still others will be vindicated.  Before taking matters or revenge into one's own hands, let go and let God.  Otherwise innocent people will also suffer the revenge along with the one for whom it was intended.  Jesus is fair.  Jesus is just.  Jesus understands.
Deuteronomy 32:35
'Vengeance is Mine, and retribution, In due time their foot will slip;
For the day of their calamity is near,
And the impending things are hastening upon them.'