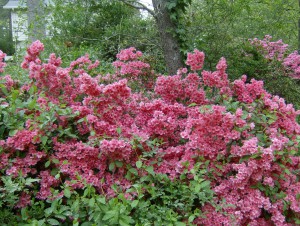 William Shakespeare made a famous statement: To thine own self be true.   His statement sums up a lot of things.  When we can truly be honest with ourselves and God without feeling embarrassed or resentful we are free indeed.
By studying the Bible we can learn principles of life that never change.  God speaks to us in our hearts and never instructs us to do anything differently than His Word.  When discomfort, guilt or convictions are felt as we continue on a wrong path it is God's way of saying He loves us.  He does not want us to face the consequences that are along the wrong paths.
Growing into the likeness of Christ is never easy because we are giving up old comfortable habits to exchange for new ones.  As we study His word we learn just how far we are from the truth.  The hard part is admitting the truth to our own heart the shortcomings we have and then to make a change.  To thine own self be true is difficult at best but rewarding as steps are taken to advance into the beauty of the likeness of Christ.
John 8:31-32
 Jesus said to the people who believed in him, "You are truly my disciples if you remain faithful to my teachings.  And you will know the truth, and the truth will set you free."