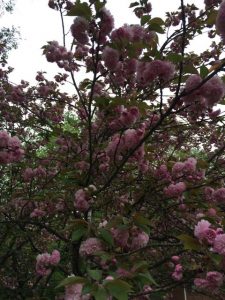 There are times God is very specific which step to take next yet sometimes a person does everything except follow His instructions.  He/she can do every good deed known to man and look like the nicest person who ever lived but there is still unrest in the heart if God's specific instructions are not followed.
He/she can avoid God but that only prolongs things.  The deepest ocean or the highest mountain cannot hide a person from God.  A deserted island or even an arena full of people does not hide a person from God.  People can only hide physically from other people.  Because God lives in the heart He can never be apart from His people. 
If God loves His people enough to give specific instructions, the wise thing to do is to follow them carefully.  His instructions lead to rewards that cannot be seen with human eyes.  To continue avoiding His instruction is the same as asking for a storm in life.  The storm will come.
1 John 5:3-4  Living Bible
Loving God means doing what He tells us to do, and really, that isn't hard at all; for every child of God can obey Him, defeating sin and evil pleasure by trusting Christ to help him.