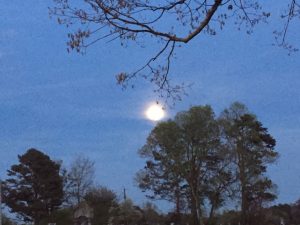 There are times we feel we are running a marathon race in life while others effortlessly walk past us.  We continue to spin the wheels of our minds wondering how so many achieve so much with a lot less effort.
There are two things to remember.  Other people and their seemingly ease of life is between God and them.  They may be in God's will where God tends to the difficulty for them or they are on a pathway to destruction where things fit who they are in the ways of the world.  The second thing to remember is that God is with us and He never leaves nor forsakes us.  When we find ourselves worn to a frazzle with no energy left to enjoy life He is waiting for us to seek His face.  He knows our human efforts are frail and there are certain things we cannot accomplish unless circumstances are arranged in our favor.  God does not expect us to do the things that only He can do.  He waits for our permission to get involved.
As we watch others effortlessly pass us by while we are sweating it out running through a situation as fast as we can, remember God can create an ease for us as we seek His will.  It's very possible we are either out of His will or we are trying to achieve on our own that which only God can achieve through us.
Matthew 11:28  Living Bible
Come to me and I will give you rest—all of you who work so hard beneath a heavy yoke. Wear my yoke—for it fits perfectly—and let Me teach you; for I am gentle and humble, and you shall find rest for your souls; for I give you only light burdens.