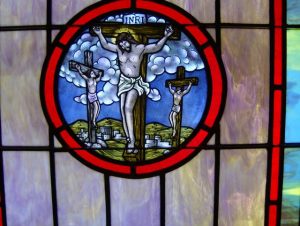 The love of Jesus Christ is so great that nothing can separate His love from us.  While we are sinners He still loves enough to die for us.  We can work and try hard every moment of every day but human effort cannot earn such love.  Only God can love us in such a mighty way.
Jesus saves. 
Romans 5:8  New Living Translation
But God showed His great love for us by sending Christ to die for us while we were still sinners.