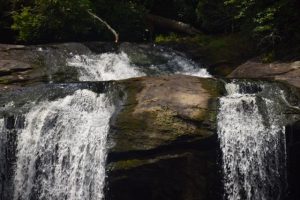 If a train is coming and a person is on the tracks and does not hear the whistle blowing we are quick to pull that person off the tracks.  If we are walking down a pathway with a friend and the friend doesn't see the snake about to strike we are quick to warn our friend.
If a hurricane is approaching the authorities are quick to tell people to evacuate.  If a major storm approaches the weather media will tell everyone to take cover.
It's unfortunate that very few people will warn a friend of the unquenchable fire that's approaching if that friend does not know Jesus Christ as Savior.
If not knowing what to say is holding us back, pray.  If not knowing what to do keeps us from serving, show up.  If not knowing how to demonstrate His love keeps us silent, at least let others see us go to church.  Telling the world about Jesus Christ can be done in numerous ways.  The only wrong thing to do is nothing at all.
Hebrews 13:20-21 Living Bible
And now may the God of peace, who brought again from the dead our Lord Jesus, equip you with all you need for doing his will. May He Who became the great Shepherd of the sheep by an everlasting agreement between God and you, signed with His blood, produce in you through the power of Christ all that is pleasing to Him. To Him be glory forever and ever. Amen.