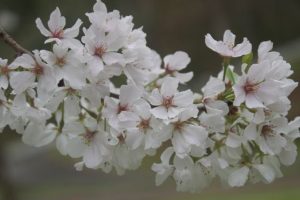 It is safe to say that everybody has anger to swell up at certain times.  Someone got our promotion and we lost out.  Someone wins a competition every time and we lose.  Someone grabbed the last slice of cake right in front of us leaving us without any.  All of these examples have one thing in common.
We think we deserve to possess something and feel robbed.  Even though this isn't the case the feeling is real.  The easiest way to overcome these feelings of anger is to either avoid the type of situations that are competitive or ask God to provide for us.
The Bible speaks of being slow to get angry.  When we consider the fact that God created all things it's easier to understand that we do not have to possess anything in order to receive His genuine love.  When God allows us to receive certain things in life there is no feeling of possessiveness involved but only praise to God.  If we try to gain possessions on our own it creates envy that can rob us of blessings later.  Our treasures are sent up to heaven and the results of some of our efforts will be revealed at that time.
When we lose out on something we think we have earned it's an opportunity sacrifice our reward here to be stored in heaven.  As we praise God and thank Him for allowing the other person to win it is us who actually wins at that point.  This may be a difficult concept to accept but as we train ourselves to look beyond the possessions it won't be long before we will have the peace that passes all understanding.  We can start to see blessings in all things.
James 1:19-20 New Living Translation
Understand this, my dear brothers and sisters: You must all be quick to listen, slow to speak, and slow to get angry.  Human anger does not produce the righteousness God desires.