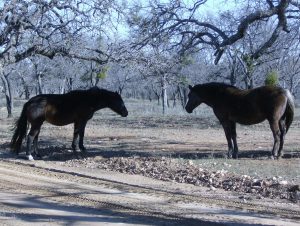 Bitterness, resentment, jealousy, anger and apathy are a few of the many ways we handle people who have wronged us.
When we seek God for peace where we have been wronged by someone, our first word should be "Father."  This is putting God first, seeking His solution and showing respect.
Has it ever been that prayers seem to bounce off the ceiling?  We have been wronged and we want right now for God to deal with them.  They get by with misbehavior and we get mad.
This is an opportunity for God to deal with our own attitudes first.  An ungodly response to another person's wrong doings does not make things right.  It only adds one more attitude to the mix.  To display an attitude of love, kindness and peace to our own selves is to prepare an open door for God to come in and fellowship with us.
To pray with an angry or resentful heart is like telling a bird with no wings to fly.  Prayers will not get off the ground.  Lord, teach us Your ways that we may not offend You.
Mark 11:24-25
I tell you, you can pray for anything, and if you believe that you've received it, it will be yours. But when you are praying, first forgive anyone you are holding a grudge against, so that your Father in heaven will forgive your sins, too.