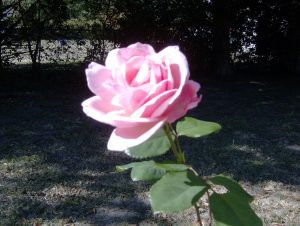 During these dry times in life when we can't seem to find the hand of God we draw on our faith and trust in Him.  He promises never to leave us yet sometimes we feel so all alone.  Our prayers are like lead balloons that go up and crash back down.  Our times alone with God seem to swiftly go by without a single drop of peace to quench our longings.  Has God turned His back?  No, God never leaves us nor forsakes us.
How do we respond during these empty times when we feel we are not being understood?  If we seek we will definitely find.  One thing to look for is a prick of our consciences when we are on the verge of disobeying God.  Such a prick is an act of love toward us that keeps our actions according to His will.  Do we still have a desire to draw closer to God and seek His ways?  Those desires come only from God.  Are there certain things we have put off doing where there is a tugging in our mind to get busy?  God speaks to us in that way, especially when we are truly searching for Him.
When we experience these dry times God still speaks.  His way of communicating may be different from what we expect but He still speaks.  He continually grows us to understand Him more and more.  His understanding is always greater than ours and there are many times we must lean on His understanding.
Psalm 16:11  New Living Translation
You will show me the way of life, granting me the joy of Your presence and the pleasures of living with You forever.