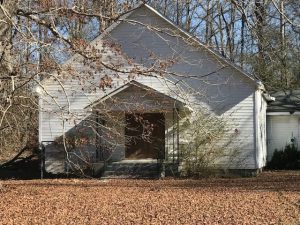 Things all around us are falling apart.  While it may look to some like things are going as planned we see a disaster about to happen.  Things that have have been tried before and failed miserably in leadership are being groomed to be implemented  all over again.  People cry out but the people we count on to represent us do not care and the consequences of their actions or lack of actions rest upon us.  It's like a sinking ship with no life raft and no rescue ships in sight.  We are afraid because nothing seems to bring about a change for the better yet God tells us to fear not.
On a more local level we see where people in our own neighborhoods are being shot or having their homes invaded.  Women are treated disrespectfully yet on the other hand men are being overlooked to favor women.  It's as though the whole human race is out of control yet God tells us to fear not.
If we get more personal many of our loved ones are going through separations leaving children to be raised by a single parent.  Some of our older relatives are being called home leaving us without the wise counsel they brought us.  Many are walking through financial difficulties or health issues or both. While on the horizon promises are being made for free services, taxes have to be raised to pay for what is promised to be free leaving us with less cash flow.  The things in this life we grow to count on are pulled out from under us leaving us fearful yet God says fear not.
Many church pews sit empty, especially the ones who preach the truth while there is standing room only at other places that tell half truths.  The world as a whole is quickly breeding an uneducated generation.  While most people have knowledge of what is in books and can earn a decent living the true wisdom and knowledge from God is overlooked.  What are we to do when unwise decisions, consequences and unforeseen sorrows strike and the answer comes with yet another consequence?
These type things happen when God is removed from people, places and things.  When God steps back it creates confusion and confused people take over creating more chaos.  It's amazing the peacefulness we feel with God in an old wooden church where it's just us and Him.  Other times we can be completely alone and call out to God and feel His presence.  All answers still come from Him.  It's a matter of acknowledging Him and asking Him to save us.
Many times God will allow people to see for themselves what life is like without Him but in the mean time He creates a hedge of protection around His people.  He will never disgrace any of us who are waiting on Him to act.  He keeps all promises and He will protect us as He is bringing us to His promise.  We can count on Him.  Only believe.
Deuteronomy 31:6 Living Bible (TLB)
Be strong! Be courageous! Do not be afraid of them! For the Lord your God will be with you. He will neither fail you nor forsake you."