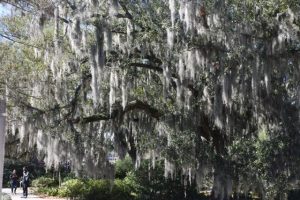 The Bible states that we do not fight against one another but against the principalities of darkness.  The devil is always on the prowl to steal, kill and destroy.  The devil and his imps continually feed people with false ideas and senses of urgency to go to battle against other people.
A deceived person has no clue he/she is confused and sees things completely differently than what actually exists.  Anyone trying to make a gentle correction will provoke violent anger.  One thing to prayerfully ponder when dealing with such uproars is the fact that some battles are not meant for us to fight.  When it comes to the urgings of the devil and people being blind by his spiritual tactics God is bigger than all confusion world wide.
Prayer is powerful.  Prayer puts us on the side of God and God has already won these battles through Christ.  Jesus Christ has overcome even death.  Therefore He is equipped to handle even the most complex disarrays. 
When the battles are actually spiritual causing such chaos our best defense is the greatest offense in Christ.  When God's people pray, God goes to battle.  Just as Jesus calmed a storm He can also calm the hearts of people in an uproar.  We are always on a winning team when we stand united with Jesus Christ.
1 Corinthians 6:17  Living Bible
But if you give yourself to the Lord, you and Christ are joined together as one person.