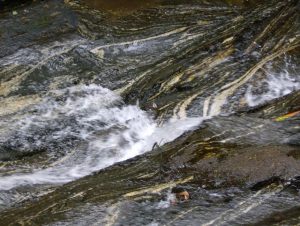 There are times in life when things seem to dry up.  No peace comes and situations go from bad to worse.  Prayers seem to bounce off the ceiling and come back on us like a brick.  The more we pray the worse things get.
The people around us do not understand nor do they care because their needs are getting met.  The friends we were there for through thick and thin are not there for us because they don't want to get involved.  We are quickly finding out that our friend was never our friend at all even though we have always been there for him.
There is no feeling of belonging.  Organizations have all the volunteers they need.  They say come back another time but they will take our donations.  There are no opportunities to praise and sing because a small group will do all that on our behalf.  We are allowed to stand behind the small group and move our mouths as a courtesy.
There are times in life when these moments go on an on for years.  These times of feeling cast aside by everybody and everything happen and our only recourse is God Himself. 
This is why God tells us to seek Him first.  Our solutions are not in the earthly problems being resolved but instead being wrapped in God's arms in all situations.  God never changes, therefore our peace is in Him no matter what happens or for how long.
We can prayerfully look at these situations to see if God would prefer we remain or move on.  Otherwise we are not to concern ourselves with the rejection or acceptance of others but to remain in Him and He in us.  It is in Him we will find our peace regardless of the length or intensity of the situations.  Jesus loves us.
John 14:27
Peace I leave with you; My peace I give to you. Not as the world gives do I give to you.  Let not your hearts be troubled, neither let them be afraid.